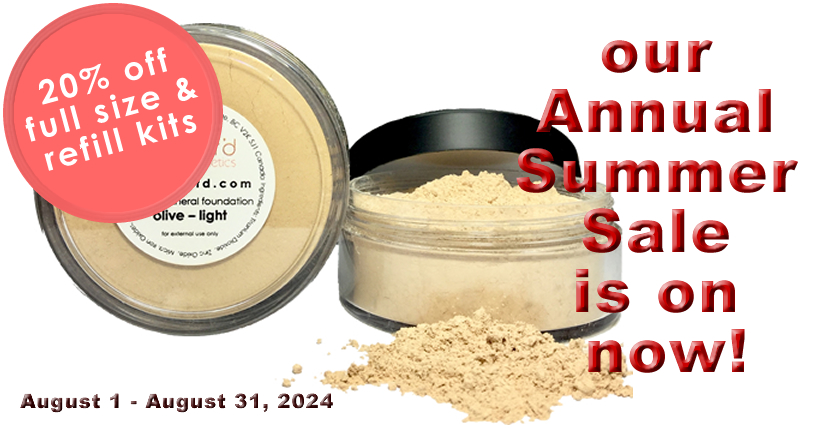 Our Annual Summer Sale is on now. Enjoy 20% off all full size and refill kit sizes as well as our lipsticks and glosses and our brushes and accessories.
...and yes! you still get free shipping on all orders over $100.
For a limited time - July 26 - August 31, 2023.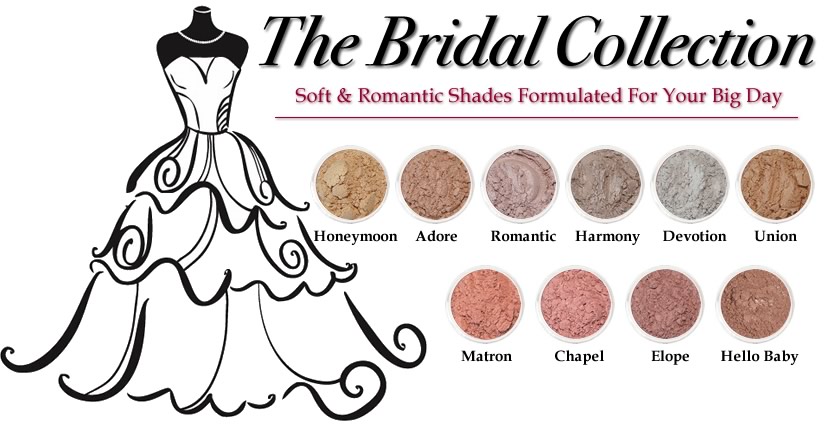 | | | | |
| --- | --- | --- | --- |
| | Silver warmed with a touch of bronze. Part of The Bridal Collection - Soft &... | | shimmering vintage gold. part of the bridal collection - soft & romantic shades... |
| | Muted bronze with soft pink undertones. Part of The Bridal Collection - Soft &... | | Classic feather pink. Part of The Bridal Collection - Soft & Romantic Shades... |
| | Chromed out bronze. Part of The Bridal Collection - Soft & Romantic Shades... | | Aged ginger bronze. Part of The Bridal Collection - Soft & Romantic Shades... |
| | Shimmering Peachy Pink. Part of The Bridal Collection - Soft & Romantic Shades... | | Shimmering Vintage Pink. Part of The Bridal Collection - Soft & Romantic Shades... |
| | Antique plum pink. Part of The Bridal Collection - Soft & Romantic Shades... | | Creamy bronzer with soft pink undertones. Part of The Bridal Collection - Soft... |