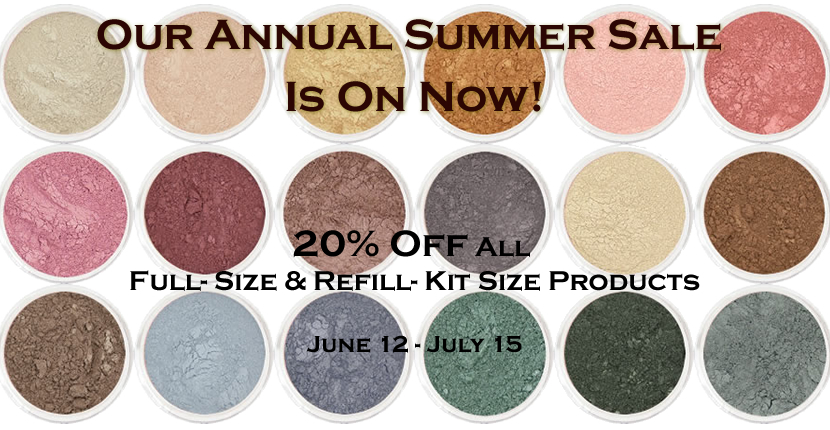 20% off all full size & refill kit size minerals.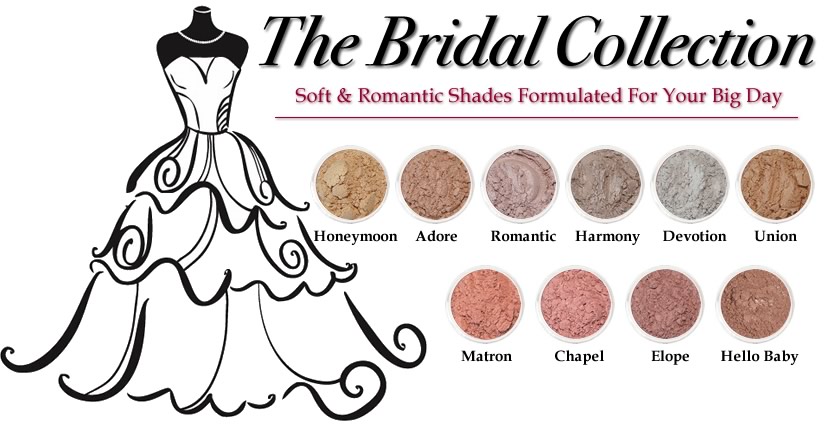 The Bridal Collection!
The wedding season is upon us!
Soft & Romantic Shades Formulated for Your Big Day.
Six soft and pretty eye shadow shades and four beautifully luminous blush shades.
Specially formulated colors that are silky soft and timeless for a naturally beautiful and flawless look.
| | | | |
| --- | --- | --- | --- |
| | Shimmering vintage gold. Part of The Bridal Collection - Soft & Romantic Shades... | | Muted bronze with soft pink undertones. Part of The Bridal Collection - Soft &... |
| | Classic feather pink. Part of The Bridal Collection - Soft & Romantic Shades... | | Chromed out bronze. Part of The Bridal Collection - Soft & Romantic Shades... |
| | Silver warmed with a touch of bronze. Part of The Bridal Collection - Soft &... | | Aged ginger bronze. Part of The Bridal Collection - Soft & Romantic Shades... |
| | Shimmering Peachy Pink. Part of The Bridal Collection - Soft & Romantic Shades... | | Shimmering Vintage Pink. Part of The Bridal Collection - Soft & Romantic Shades... |
| | Antique plum pink. Part of The Bridal Collection - Soft & Romantic Shades... | | Creamy bronzer with soft pink undertones. Part of The Bridal Collection - Soft... |
| | Incense - plum base eye shadow muted plum. Carbon Paper - plum crease eye... | | Scribe - blue base eye shadow crystal blue. Denim - blue crease eye shadow... |
| | Plaster - brown base eye shadow natural brown. Mousy - brown crease eye... | | Phantom - plum base eye shadow softest matte plum. Stumble - plum crease... |
| | Fade - blue base eye shadow softest matte charcoal blue. Darning - blue... | | Frayed - brown base eye shadow soft smoky brown. Crate - brown crease eye... |