finishing powder




lightweight powders, formulated with luminous mica, these minerals finish to a dewy glow, making them a must-have for those with dry to combination skin.
in soft natural shades, a light dusting over your mineral foundation will help keep skin looking illuminated and fresh throughout the day. can be worn alone for those who only need the lightest coverage.
ingredients: mica, iron oxides, ultramarines.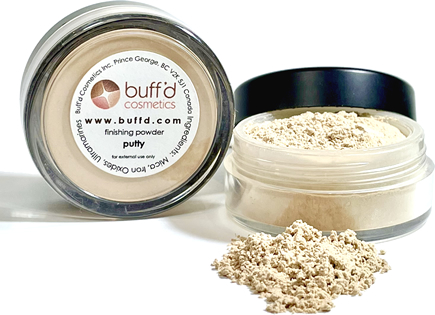 | | | | |
| --- | --- | --- | --- |
| | fair neutral beige. lightweight powders, formulated with luminous mica, these... | | light neutral beige. lightweight powders, formulated with luminous mica, these... |
| | medium neutral beige. lightweight powders, formulated with luminous mica, these... | | dark neutral beige. lightweight powders, formulated with luminous mica, these... |
| | fairest golden yellow. lightweight powders, formulated with luminous mica,... | | light golden yellow. lightweight powders, formulated with luminous mica, these... |
| | medium golden yellow. lightweight powders, formulated with luminous mica, these... | | dark golden yellow. lightweight powders, formulated with luminous mica, these... |
| | fair peach. lightweight powders, formulated with luminous mica, these minerals... | | light peach. lightweight powders, formulated with luminous mica, these minerals... |
| | medium peach. lightweight powders, formulated with luminous mica, these... | | dark peach. lightweight powders, formulated with luminous mica, these minerals... |