product spotlight - toast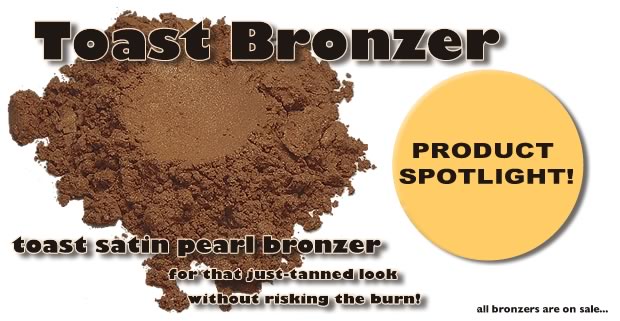 Product Spotlight - Toast!
Buff'd Cosmetics Mineral Bronzer in Satin Pearl and Velvet Matte. For that just-tanned look without risking the burn and other harmful effects of the sun. Buff'd Mineral Bronzer has great wearability and can be lightly brushed on your cheeks, neck and chest - or anywhere else you want that healthy sun-kissed glow.
And right now, enjoy special pricing on ALL of our Bronzer shades!